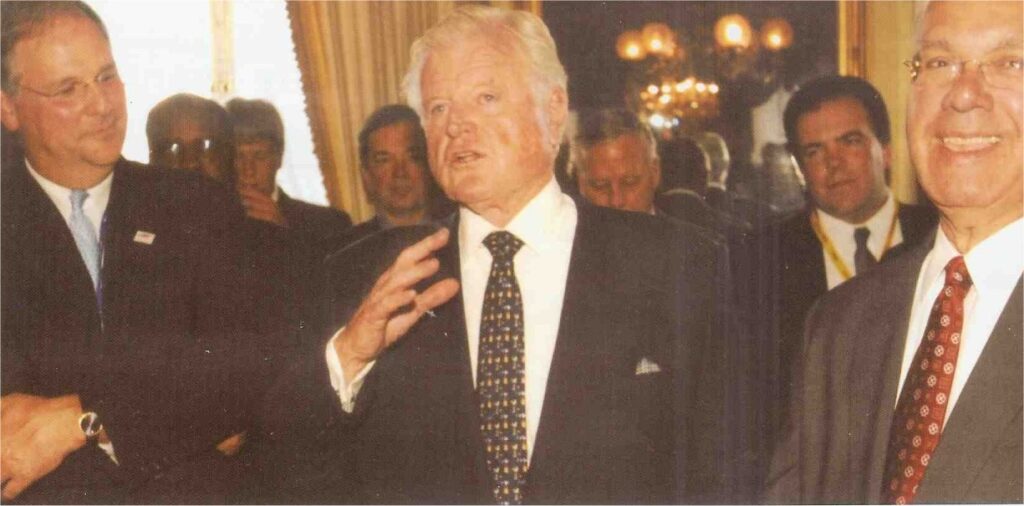 It is said that there are two defining points in a person's life… the moment they are born, and the moment they understand why. It took me almost 5 decades to reach that second point.
To the many who do not really know me, I may come off as an opinionated uncle at a Thanksgiving Dinner who is ranting about some political topic of the day. Most people have no idea of who I am and what I have experienced in my life. When I write or express my opinion, it is not because I read some book, watched some news program, and then decided to act like some Monday morning quarterback, who never played in the game.
I think it might surprise many of you just how deep into the game I was. I'm a very private person. Only a handful of family and very close friends really know me. It is said that a tree is known for the fruit it bears. Judge me upon my fruit.
When I was younger, after being part of the team that launched MoneyGram, I ran for the United States Congress at the age of twenty-eight. I thought I was going to change the world thru Political Office. I ran against Congressman Richard Neal, who 30 years later is still in office and now Chairman of Ways and Means. 2 weeks before the election the polls showed I could win, only 6 points behind. Neal then unleashed $500,000 worth of TV ads against me and soundly beat me.
I saw first-hand what National Politics is really like. The influence of Corporate PACS, how the National Congressional Committees work, the entire industry built around the American Electoral System, the Quid Pro Quos. It was reprehensible. It's all about the money. Money buys you access. Despite this, I personally put everything I had on that race, and when I lost…. I was shattered.
I thought this was my destiny… the reason for which I was born. I was going to change the world.
Boy, was I wrong!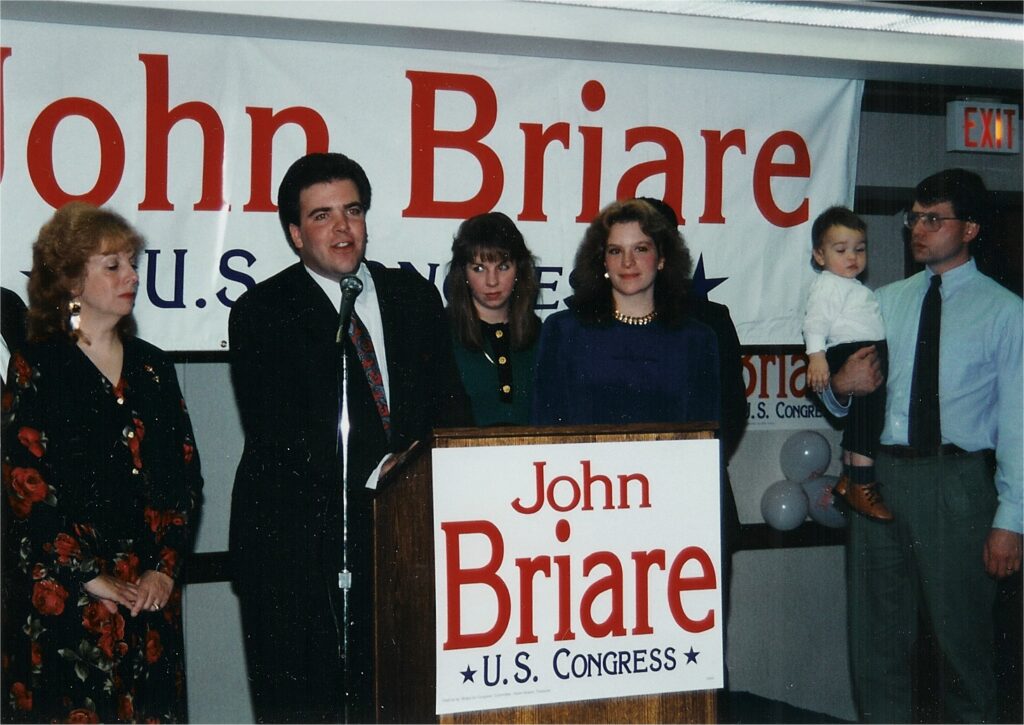 It was a very humbling experience for me. After suffering that loss, I had to start all over again.
I started some side businesses to make ends meet. In 1996, there was a special election for the State Senate. I was asked to run and I wanted to run…. this was my second chance. My opponent was a former 20-year State Rep of the district, who was now a Clinton Cabinet appointee. He gave up his position in DC, moved back to the district and with the help of other Clinton Cabinet officials… trounced me. I was now known in Political Circles as a 2x loser. My political career was over before it had even begun.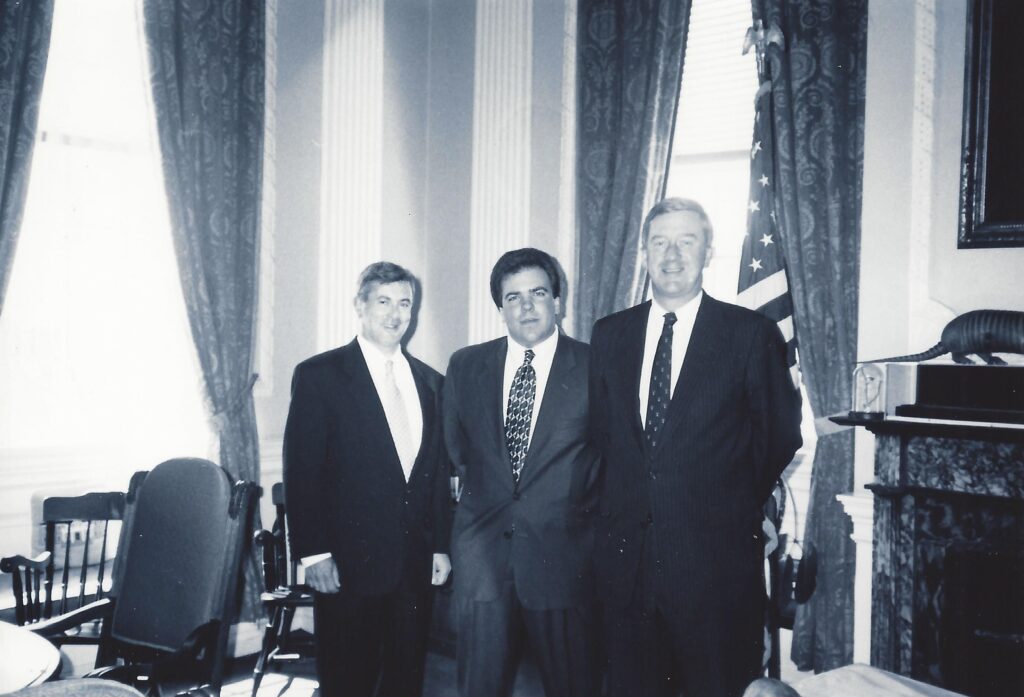 A consultant once told me, show me a man who runs on the issues, and I'll show you a man who loses.
He was right.
Groundhog Day…. and I had to start over… again. In mid 1997, I joined a young company called Nextel. I joined that company as a simple sales rep who thought the product could work well with Govt Agencies. Using my knowledge of how the US political system and government really worked, I started Nextel's Government Program in New England. By 2005, this small wireless carrier had become a powerhouse. I could pick up the phone and call just about any official in the US and have them take my call. Democrat or Republican… it didn't matter.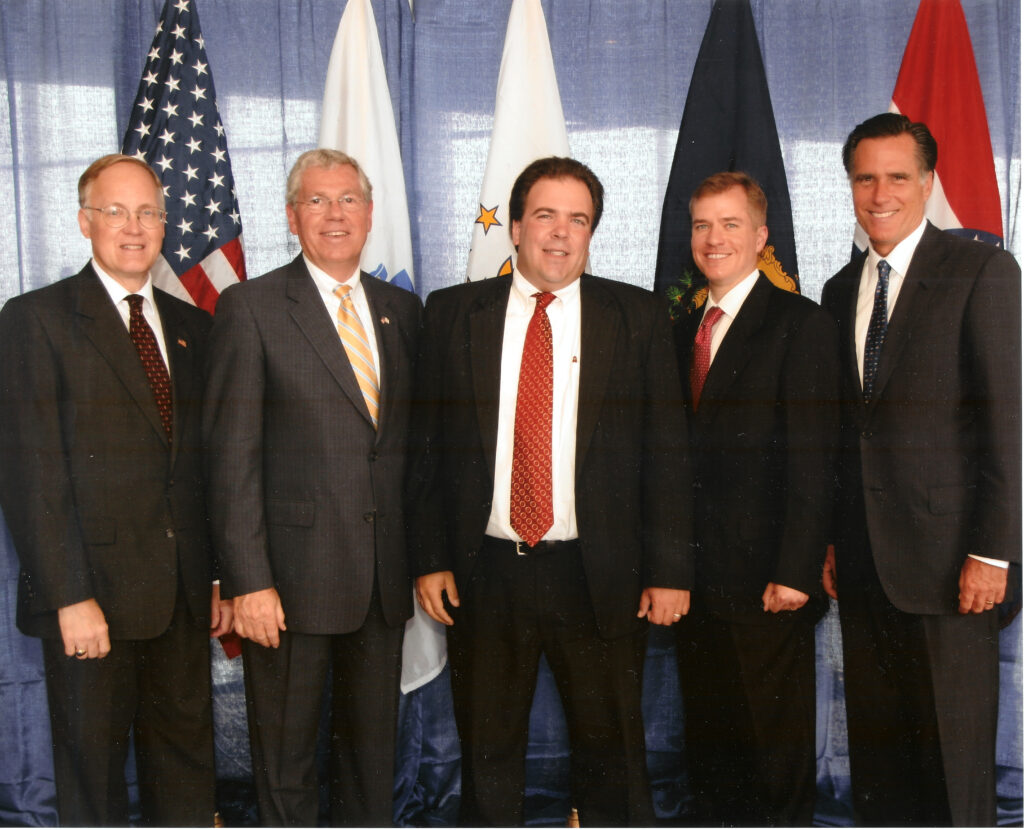 During my career with Nextel, my friends within the Republican Party had no idea how closely I worked with key Democrats across the US and in the Northeast. Likewise, the Democrats had little idea of my Republican past. Google didn't exist back then. I kept my politics to myself, while attending countless hours of fundraisers, cocktail dinners, and private functions. I rarely expressed my own opinion… and always listened to what was being said… I took it all in.
My Republican colleagues were unaware of how often I broke bread, had a beer, glass of wine, dinner or my countless conversations with Senator Kennedy, Mayor Menino, Senate and House Democrat Leadership. I had genuine friendships with many of these people. I especially liked Mayor Menino and still consider many of his key former staff as personal friends today. They were good people.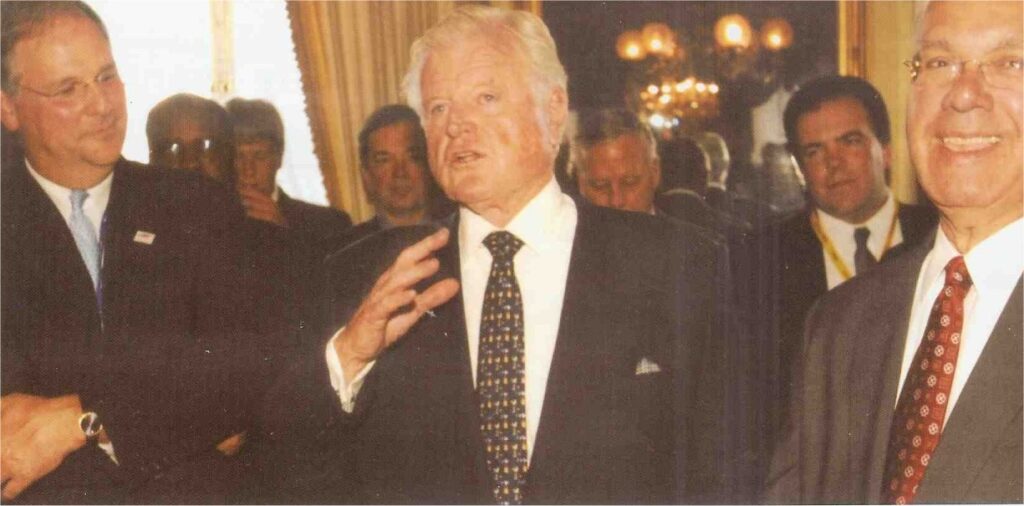 I was invited and attended the US Presidential Debate Bush-Gore at the JFK Center, I served on the Boston Host Committee in 2004 that brought the Democrat Convention to Boston. When the convention was over, Ted Kennedy had given me a framed picture of his brother, President John Kennedy giving his keynote speech at the Democrat Convention in 1960, as a thank you for help making the Boston Democratic Convention possible. It would please the late Senator to know that I gave that photo to one of my daughter's special needs students who absolutely idolizes Pres Kennedy.
The parties we held at the Democrat convention were the place to be. The highlight party was the Gala we put on for the Black Congressional Caucus and we surprised everyone by bringing Roberta Flack on stage. She killed them softly with her song… and then worked the crowd for us. After the Democrat Convention was over, we then went on to sponsor the 2004 Republican Convention in NY City.
Sponsor this cause, sponsor that cause, Donate to this, donate to that. As long as we were writing checks, everyone was my friend. The bigger the checks, the quicker they answered their phones. Money flowed through Lobbyists, thru PACS, thru sponsoring Democrat and Republican Governors Associations, funding pet projects of individual officials.
One year, we even had the Governor of NH John Lynch shut down the center of Concord for a day. He actually declared it Nextel Cup Day! NASCAR is big money to the states who have races. We brought in race cars, simulators and of course a driver. Was a big hit for the community.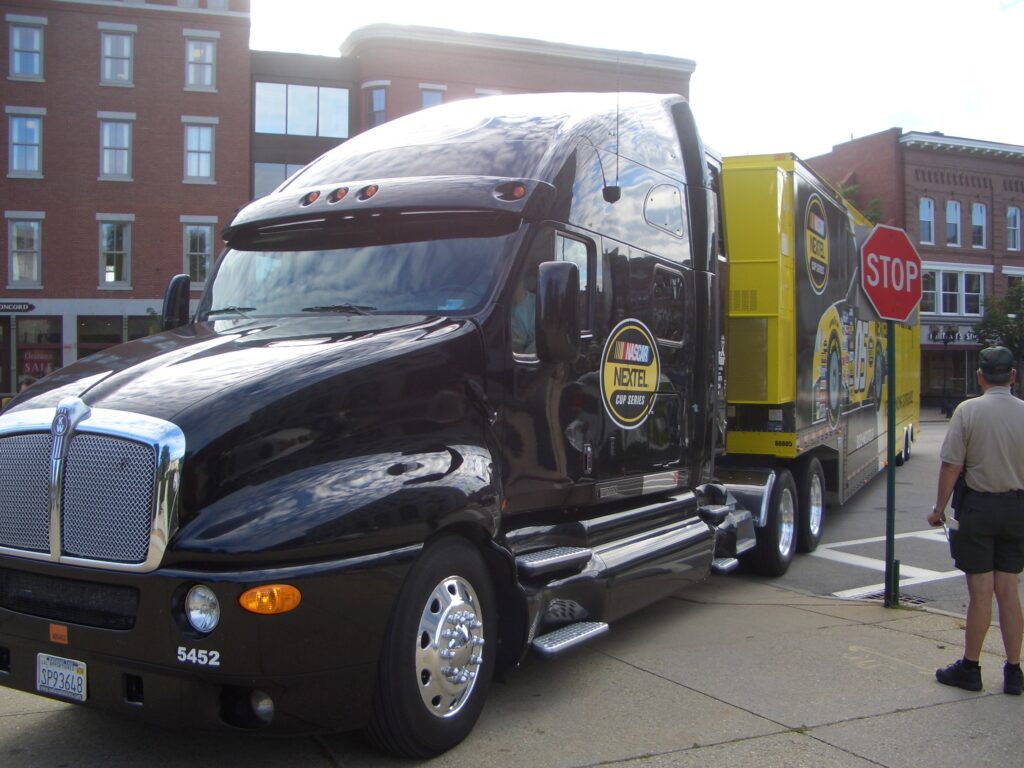 We were the official wireless provider for the New England Patriots, the Boston Red Sox, the Boston Celtics and of course NASCAR. Tom Brady would regularly come into our office in Natick to exchange or get his free phone upgrade.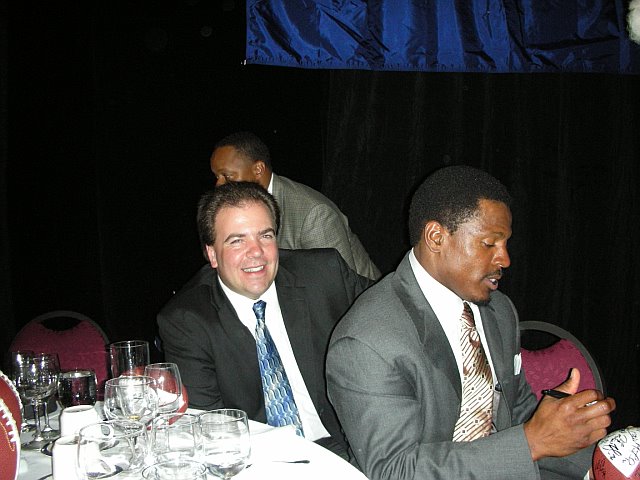 I served on the Board of Directors of one of the largest Civil Rights Organizations in the Northeast, The Urban League of Eastern Massachusetts. This was one of the truly enjoyable experiences, as it helped me get a good handle on the failed policies which have exploited and denied true prosperity for the Urban Communities and their residents in this country. It also yielded countless friendships which I treasure to this day. I continue to work behind the scenes, on a long-term personal effort, to build consensus for a multi-decade Urban Path to Prosperity. It breaks my heart to see so many families decimated in these communities, and I have no doubt, that one day it can all be reversed through a true urban prosperity and empowerment plan, built by the community… for the community.
And during all this time, my daily life was intimately involved with Law Enforcement, First Responders and Homeland Security Agencies. Every single disaster and major event from 1998 through 2008, my team and I were personally involved with. We supported our Federal, State and Local govt responses. From the Worcester Fire Tragedy, Station Night Club Fire, Flooding, Hurricanes, airline crashes, terrorist plots and attacks, the JFK Jr search and of course 9/11. While most were watching the 9/11 events unfold, I was at Logan, in the Command Center, having to have walked past the grieving families who just lost their loved ones at the Hilton. Their cries still haunt me to this day.
Throughout my career, I worked side by side with some of the most dedicated, selfless individuals the world has ever known. Most go nameless, you will never read about them in the papers, or the attacks that they prevented. You will never know how close we came to losing two cities, and potentially hundreds of thousands of lives in 2004…. but they know. To see these good men and women in unform disparaged and so disrespected today breaks my heart.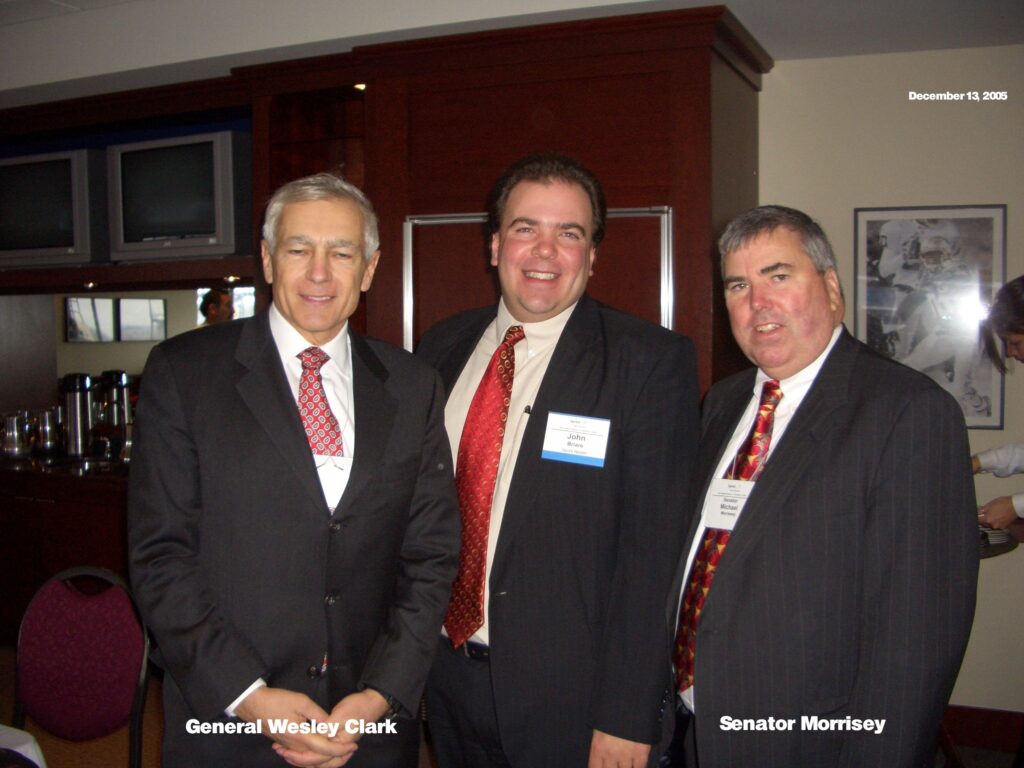 Some of these incidents scar you, some reinforce your belief that God is alive, and he works through people like this, who are his angels here on earth. For every great act of evil, there were even greater acts of love, kindness… and personal sacrifice. I have learnt that Evil exists so that mankind can achieve even greater levels of goodness and love.
I started to really question what I was doing when Deval Patrick became Governor of MA. We all wanted him to be successful. This man had the words, he captivated the people, but his policies were absolutely beholden to money, his own ambitions and dangerous special interests.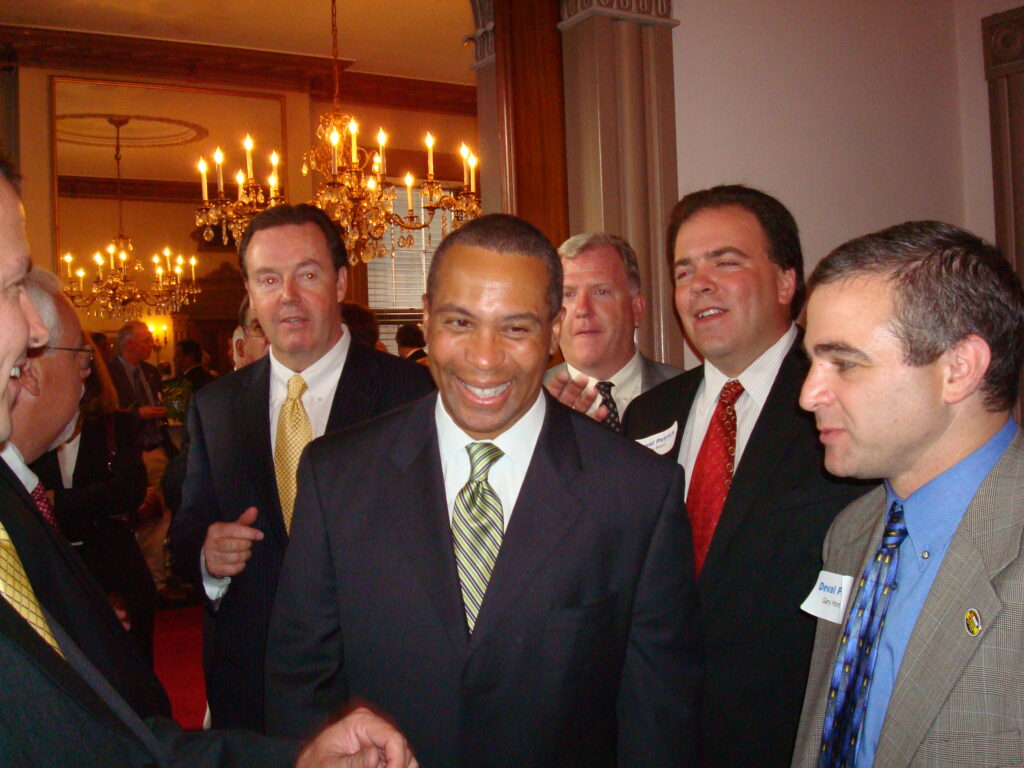 What he said publicly was absolutely contrary to what he did privately. Being a constitutionalist who believed in life and liberty for all, I was growing extremely uncomfortable with the radical shift to the left, the Democrats were beginning to take. I watched as a repackaged, modern version of Communism began slipping into Beacon Hill, along with a new generation of extremely radical leftist leaders. And as traditional Democrats retired, this new radical Democrat emerged… attacking the rights we all hold dear… attacking the very foundation of America. I could no longer, in good consciousness, deal with them… even for my job. They were violating every principle I held sacred.
And as I wrestled with this dilemma… the words of my Lord repeated in my mind, "What good does it do a man to gain the whole world… but lose his soul?"
So, in 2008, at the peak of my own career, I walked away from it all.
I simply disappeared.  
When I got bored, I got involved with campaigns or worked on special projects… always behind the scenes. I did some brief work with T-Mobile & a Municiple Equipment Company called HP Fairfield in Maine. But my primary mission… working to stop the camouflaged communist movement now making strides within our country. The 2008 financial collapse emboldened them. Soon they were behind every riot and demonstration in America.
In 2010, 6 of us spearheaded and ran a write-in campaign, that subsequently made Massachusetts Electoral History with 27,711 write-in votes to get Jim Mckenna on the ballot to oppose Martha Coakley for Attorney General. In the words of the MA Secy of State, "Was an absolutely amazing accomplishment". He lost in the general election.
Throughout this time, I also remained involved in my local town government. My losing streak was broken in 1999 with a win for the Planning Board. I was then re-elected to a 5-year term and served my town on various committees, boards and volunteer assignments up until Feb of 2020.
Those in my town never knew my national or state political relationships. I didn't think they needed to know. If I needed something for the town, or one of the residents was in need, I would discreetly reach out to the proper State official and make it happen. It was always about helping others. That's what good neighbors do.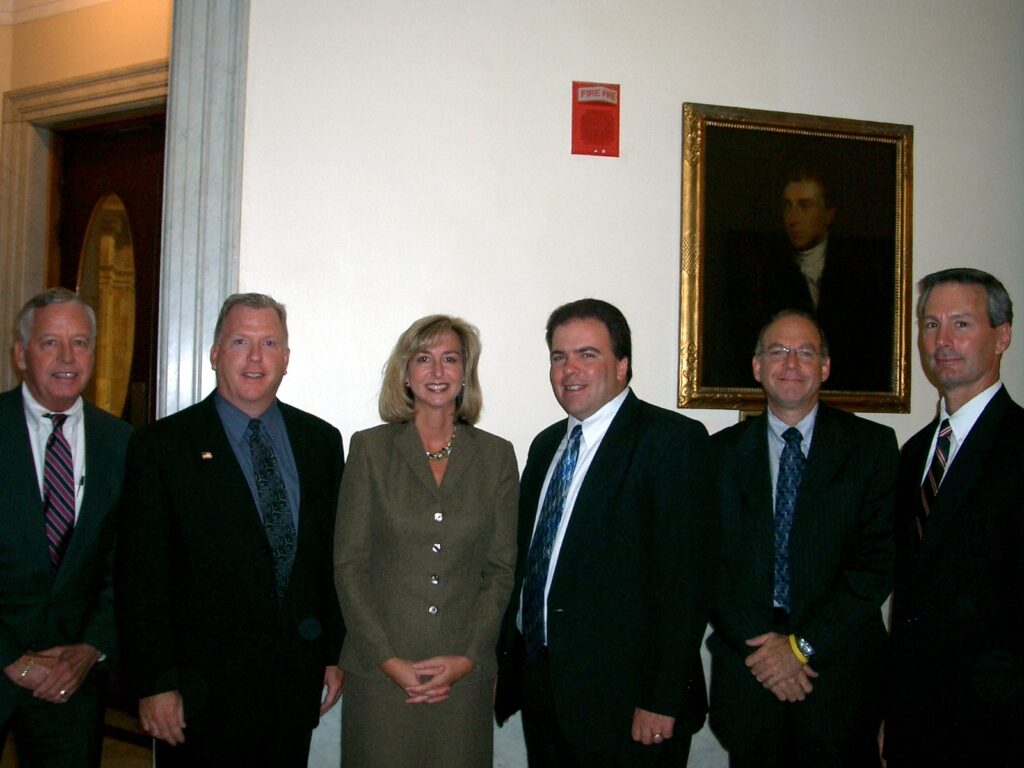 I think many in my town were surprised by how well I could work with them to get things done, despite different political ideologies. There were some issues I could not compromise on… some we could. My local government experience taught me that there is value in considering different people's opinions and viewpoints. When making a decision, it allowed me to view an issue with an entire 360-degree perspective. Without their viewpoints, I would have only seen half the perspectives. Some of my greatest colleagues were at the total opposite end of the political spectrum as I. But we would talk, genuinely listen to each other and come up with solutions that satisfied everyone's concerns.
While most people see government as the solution to their problems, I see government as the manufacturer of more problems than it solves. Every crisis we have faced has been brought about by Government leaders creating bad policy and responses. Financial Crisis, Banking Crisis, Mortgage Crisis, Riots, Unemployment, Inflation, War, Stock Market Crashes… even the response to Covid. Many elected leaders put aside preplanned Pandemic Plans that were created by Emergency Management Agencies and local first responders. Elected bureaucrats overrode decades of tested and proven planning… and thus created huge divisions between neighbors and friends. Civility and goodwill were its victims.
So, this brings me to the reason I write.
I have been in the arena. I have sponsored the arena. And rather than sitting on a couch, yelling my opinion at the participants in the arena, I have no problem entering the arena to fight the fights that need to be fought. I have lost many "so-called" friends for doing so… but gained new ones. A very dear friend, who has been involved in government for 30 years, jokingly refers to me as "the Patron Saint of Lost Causes". I chuckle… but proudly wear that label as a badge of honor 🙂
At the end of the day, I know how the system works. I don't need the Press to tell me how things work and what to think, I have been in the game. I know that in the end… Money controls all things in government.
To neutralize the money…. you need to expose the truth. And Truth comes from the power of knowledge… the power of facts. Not opinions. Most people get their facts after the Press has sanitized them. My goal is to educate ordinary people on where to go to find information, review videos, audio calls, how to request records… and harness the power to ultimately find the truth.
You must understand…. What many elected officials tell you publicly is often quite different from what they actually do, the votes they cast, or the special interests they plot with in the shadows of their schemes. Some elected officials simply have their own personal agendas.
So, I write to bear witness to the truth. To help you understand how you might be manipulated. I try and make you aware of the tricks they use, the deceptions they deploy… so that you can make the right decisions for yourself and your family.
So, I will end this where I began. When I was younger, I thought the way to change the world was through Politics. But now that I am older, I realize…. that the way you really change the world… is One Life at a time.
For in the end, we are all brothers and sisters… the Children of God. And even though we must all be accountable for our actions and decisions; sometimes terrible things happen to good people. The weak are often victimized by the strong. We need to defend those who need our help. We are our brother's keeper.
Loving one another, helping one another, forgiving one another…. is the greatest way of saying Thank You to the Great God Almighty for all that is good in our lives.
It is also how we begin to rebuild America.
Peace.
---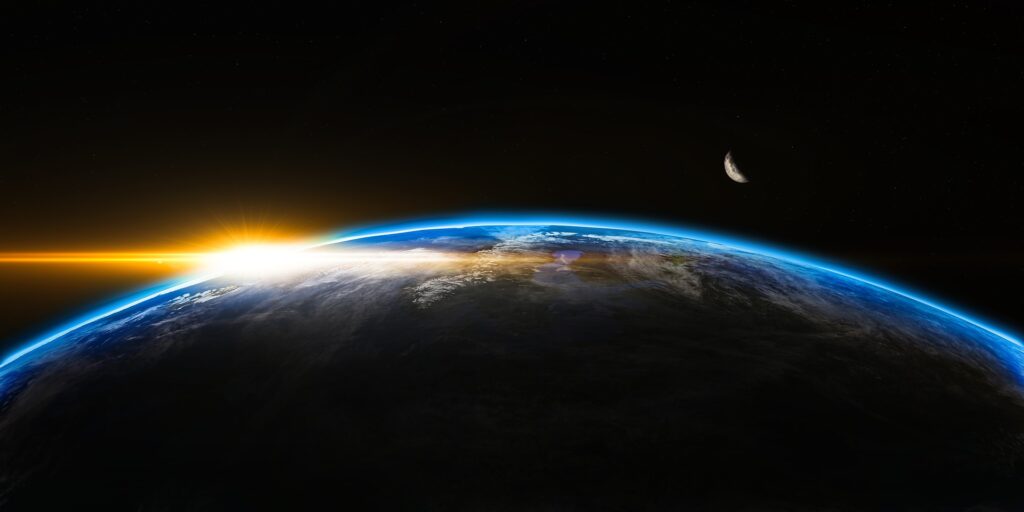 Soundtrack from James Bond, "Final Ascent"
---